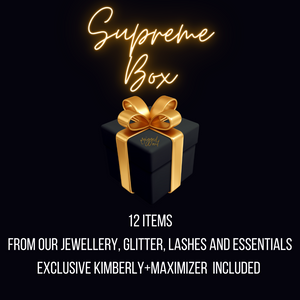 Get a taste of all the goodies Wigged Out has to offer!
This Supreme Box will contain 12 items valued at a minimum of $470! (It will include a Wigged Out Exclusive Kimberly and matching Maximizer!)
We will hand select 12 different items from our Wigs Jewellery, Glitters, Lashes and Essentials. Everything you need to put together a look! 
Returning Babes, we will do our best to make sure you don't receive any repeats!
*this item is non refundable