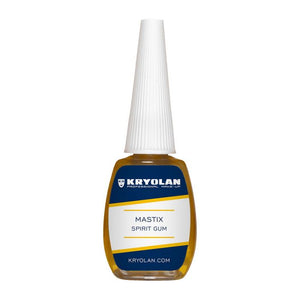 Spirit gum is perfect for glueing down your Wigged Out Lace Front Wig!

The 12ml option is the perfect size for a queen on the go and will fit in any clutch.

We recommend applying the adhesive on the side burn area of your skin and then pushing the lace to the adhesive for maximum hold time.

An all purpose resin based adhesive for hair pieces and prosthetic application. Drying time allows for repositioning.
Remove with Spirit Gum Remover or massage with warm water.